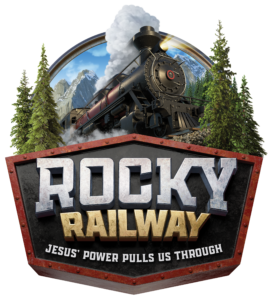 VBS
– Climb aboard for mountains of fun at Providence Presbyterian Church's Rocky Railway Vacation Bible School.  On this faith-filled adventure, kids discover that trusting Jesus pulls them through life's ups and downs.  This year's VBS runs from Sunday, August 8, through Thursday, August 12, from 6:00 – 8:00 PM.  It is open to children two years old through 6th grade.  For more information, please call 814-944-7258.
Nursery and Junior Church – Beginning on Sunday, April 11, the church's Nursery and Junior Church will be up and running again.  We are excited to welcome the children back.  The nursery will be operational for the entire worship service for children through five years old.  Junior Church, for children through 5th grade, will begin after the special music.
Summer Worship Service
Providence Presbyterian Church will hcange the time of its morning worship service to 9:30 AM from Sunday, June 6, through Sunday, Sept. 5.  Our summer communion will be observed on Sunday, July 25.  There will be no Sunday School or Junior Church during the summer schedule, but the Nursery will be open and staffed.