WHAT'S ON THE CALENDAR
Summer Worship Schedule
Our Summer Worship Schedule will begin this year on Sunday, June 10, and end on Sunday, September 2.  We will be having one Sunday morning service at 9:30 AM.  There will be no Sunday School.
Church Picnic
Sign-up sheets are posted in the Fellowship Hall for our annual church family picnic at DelGrosso Park on July 22.    We will begin at 1 PM and dinner will be served by 5 PM.  We will again be serving the chicken barbecue dinner: chicken, potato salad, backed beans, roll, soft drinks an a vanilla ice cream.  The cost will be $5 (1/2 chicken) and $3 (1/4 chicken).  Ride tickets are $15.  All reservations must be paid by July 15.  Come join your church family and bring other family members and friends for a fun afternoon of fellowship.
V.B.S.
Vacation Bible School is scheduled for July 29 through August 2.  Rolling River Rampage promises to provide children with Bible lessons along with activities that they are sure to enjoy.  Invite you grandchildren, friends' and neighbors' children for five days of memory making fun.  Our commitment is to touch the lives of children with our love and the love of God.  Be sure to mark your calendars!
Anyone interested in donating money to purchase snacks for VBS – please see Ellie Herbster.  Thank you!
End of Summer Picnic Lunch
Please join us at the Gallace family home immediately following worship on August 26 to celebrate the end of summer with a picnic lunch.  Hotdogs, condiments, drinks, and paper products will be supplied by the church.  Please bring a side dish to share.  Bring your bathing suit for a dip in the pool.  Kids (and any adults that would like) will also be painting rocks to spread hope, cheer, and inspiration at the Penn State campus in September.  Sign-up in the fellowship fall by August 19.
Family Services Sunday
On the second Sunday each month we will be observing Family Services Sunday.  For several years now we have received non-perishable food items for the Altoona Food Bank on the 3rd Sunday of each month.  We have learned that Family Services, Inc, 2002 Broad Ave, puts out a calendar of items that they need donations of each month.  The Session decided that we would ask you to bring these needed items here to the church on the 2nd Sunday of the month to be given to Family Services.  Needed items for August are: notebooks, backpacks, pencils, erasers, glue sticks, highlighters, children's scissors, rulers, pencil cases, lunch boxes, and new children's clothing/shoes.
Summer Music
The Worship Team would like to invite musicians (both vocalists and instrumentalists) to sing or play special music during the worship service.  Please contact one of the worship team members for more information.  Thank you for using your talents to glorify God!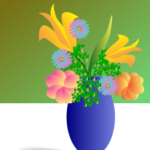 Flower Calendar
If you would like to honor or remember a love one, please sign the 2018 Flower Calendar.  The cost is $40 for two vases.
(Check Back often for Dates and Updates)