WHAT'S ON THE CALENDAR
Christmas Eve Service
This years Christmas Eve Service at Providence Presbyterian Church will begin with a Music Prelude at 6:00 p.m and continue with the Candlelight Worship Service at 6:30 p.m.
Christmas Cards
Our church will be having a Christmas mailbox again this year.  The box where you can leave the cards you wish to send to others in the church will be on a table in the Fellowship Hall.  Before the service, the mail will be sorted alphabetically by last name, and after church you may pick up the cards for your family.
Family Services Sunday
On the second Sunday each month we will be observing Family Services Sunday.  For several years now we have received non-perishable food items for the Altoona Food Bank on the 3rd Sunday of each month.  We have learned that Family Services, Inc, 2002 Broad Ave, puts out a calendar of items that they need donations of each month.  The Session decided that we would ask you to bring these needed items here to the church on the 2nd Sunday of the month to be given to Family Services.  Needed items for January are: paper towels, garbage bags, toilet paper, quart & gallon size zipper bags, bottles with extra nipples, bottle cleaners, baby soap, baby shampoo, baby lotion, diapers, pull-ups, diaper wipes, and baby food.
Lights & Locks
We are in need of volunteers to "Open & Lock-up" the church each month next year.  There is a sign-up sheet in the fellowship hall if you are able to help out one month in 2019!
Choir practice is on Wednesdays at 6:30 PM.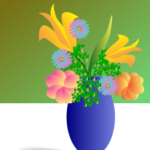 Flower Calendar
If you would like to honor or remember a love one, please sign the 2019 Flower Calendar.  The cost is $40 for two vases.
(Check Back often for Dates and Updates)