WHAT'S ON THE CALENDAR
For children and youth focused events, please see our Youth Ministry page.
For more announcements, check our Podcast page.
Saturate Altoona – Make your plans now to attend one or more weeks of the upcoming Summer Worship Series entitled "Saturate Altoona."  It will be held on Sunday evenings June 6, 13, 20, & 27 at 6:30 PM at the Heritage Plaza in downtown Altoona.  Free refreshments will be available for 5:30 to 6:30 PM provided by various churches and faith organizations.  Each week three faith leaders of our community will speak.  Pastor Dennis will speak on June 20.
Liturgists

The Worship Team would like to begin scheduling Liturgists to join with Pastor Dennis during our worship services.  If you feel led to assist in this position, please contact a member of the Worship Team for additional information (Barb Hazlett, Rick and Ellie, Peggy, Carol McCracken and Sue Slep).
VBS – Rocky Mountain Railway Vacation Bible School is tentatively scheduled for August 8-12.  All of the fun will be in the evening – specific times will be announced in the near future.  We can't wait to see the kids for fun lessons and activities!
VBS Meeting
This year's VBS is scheduled for August 8-12.  We would like to have an organizational meeting with anyone who is planning on being involved or helping with VBS.  We realize that we will have to make some changes to how we do VBS because of COVID restrictions, se we would like have everyone's input at this important planning meeting.  The meeting will take place immediately following worship on June 6.  (This is the first Sunday of the summer worship schedule, so the service will begin at 9:30 AM).  If you have any questions, please call either Ellie (931-3219) or Rick (937-7375).
Summer Worship Service
Providence Presbyterian Church will change the time of its morning worship service to 9:30 AM from Sunday, June 6, through Sunday, Sept. 5.  Our summer communion will be observed on Sunday, July 25.  There will be no Sunday School or Junior Church during the summer schedule, but the Nursery will be open and staffed.
Would you like to use your musical talent talent to supplement the summer worship service at Providence?  Vocal and instrumental groups/soloists are encouraged to check with members of the Worship Team for additional information and scheduling.
Family Services Sunday
On the second Sunday each month we will be observing Family Services Sunday.  For several years now we have received non-perishable food items for the Altoona Food Bank on the 3rd Sunday of each month.  We have learned that Family Services, Inc, 2002 Broad Ave, puts out a calendar of items that they need donations of each month.  The Session decided that we would ask you to bring these needed items here to the church on the 2nd Sunday of the month to be given to Family Services.  Needed items for June are:  paper plates; plastic cups; paper towels; plastic silverware; hand sanitizer; bubbles; sunscreen; playdough; water; individual snack bags; and gift cards for local stores.
Food Bank Sunday
The suggested items for May are: cereal..  Any donation of non-perishable food items is appreciated.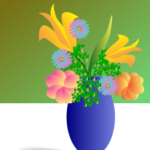 Flower Calendar
If you would like to honor or remember a love one, please sign the 2021 Flower Calendar.  The cost is $40 for two vases.
(Check Back often for Dates and Updates)