WHAT'S ON THE CALENDAR
Take-Out Spaghetti Dinner to benefit the Youth Mission Trip – Washington D.C.
On Sunday, February 25, let the teenagers do the cooking for your meal.  Come to church and then pick up your food to go.  You can enjoy your meal in the comfort of your home.  Each dinner includes spaghetti, meatball, salad, roll and dessert.
Please purchase your tickets in advance from Sunday, January 21 through Sunday, February 18, in the Fellowship Hall.  The cost is $8 for Adults ($10 day of dinner); $5 for Children ($6 day of dinner).
Don't need a meal on February 25? Still want to help the youth? Donate the cost of dinner for Soup on Saturday. The youth will be serving a spaghetti dinner during the March Soup on Saturday event.
Bible Study
When the Israelites arrived on the east side of the Red Sea, they were finally free. Free from persecution, free from oppression, and free to worship their God. But with that freedom comes a new challenge – learning how to live together the way God intends. In this ninth volume of Faith Lessons, discover how God teaches the Israelites what it means to be part of a community that loves Him and what that means for us today. Fire On The Mountain is the ninth volume in the 12-part Faith Lessons Bible study series, by noted teacher and historian, Ray Vander Laan. By weaving together the Bible's fascinating historical, cultural, religious, and geographical contexts, Ray Vander Laan reveals unique insights into the Scriptures' significance for modern believers. We hope you can join us. Fire On The Mountain begins Sunday February 18th at 6 P.M. and runs for six weeks through Sunday March 25th.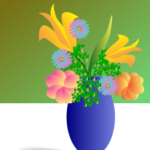 Flower Calendar
If you would like to honor or remember a love one, please sign the 2018 Flower Calendar.  The cost is $40 for two vases.
Family Services Sunday
On the second Sunday each month we will be observing Family Services Sunday.  For several years now we have received non-perishable food items for the Altoona Food Bank on the 3rd Sunday of each month.  We have learned that Family Services, Inc, 2002 Broad Ave, puts out a calendar of items that they need donations of each month.  The Session decided that we would ask you to bring these needed items here to the church on the 2nd Sunday of the month to be given to Family Services.  Needed items for March are: Lysol & Lysol wipes, all-purpose cleaners & degreasers, garbage bags-large, dishwasher-detergent, bleach, rubber gloves & cleaning cloths, highly efficient laundry detergent, Mr. Clean Magic Eraser, toilet bowl cleaner, and mops, brooms, dust pans.
Lenten Concerts
Our church will once again be hosting the Asa Carns' Lenten Concert Series for 2018.  Pastor Dennis will provide a devotional thought and prayer each week. The program will be held on Wednesday's during Lent and will begin at 12 Noon and will be over by 1:00 PM.  This year's series include:
2/21 – Brandy Davis (on Clarinet)
2/28 – Jim White (Baritone Soloist)
3/7 – 3 Four One (Female Trio)
3/14 – Ginger Rheinhart & Aaron Ott (Solos & Duets)
3/21 – Judy Moore (on Flute)
Each week, Asa will open with organ music and provide accompaniment. We hope you will be able to attend.
Note: This year we will be unable to provide a luncheon. However, you may bring your own bag lunch to eat in the Fellowship Hall during the concert.
Choir practice is on Wednesdays at 6:30 PM.
Donations Requested
The church youth are in need of "wrapped" candy to go inside the Easter Eggs for the annual Easter Egg Hunt. Please place your candy donations in the Fellowship Hall by Sunday, March 11. Thank you!
Save the Dates
March 4: Please join us at Pleasant Valley Bowling Alley at 4:00 PM—everyone is welcome. The cost is $5 per family, which includes pizza, shoe rental and one game per person. Sign-up by Sunday, February 25, in the Fellowship Hall.
March 17: The Youth will be helping to serve Soup on Saturday. Please be there from 10:30 AM until 1:00 PM
March 25: All children through 6th grade please join us immediately following the worship service for an Easter Egg Hunt.
(Check Back often for Dates and Updates)