WHAT'S ON THE CALENDAR
For children and youth focused events, please see our Youth Ministry page.
For more announcements, check our Podcast page.
Sunday Night Bible Study
The adult video Bible begins on Sunday, September 19, at 6 p.m. The topic is entitled "Promised Land" by Ray Vander Laan. Everyone is invited to join us.
Service of Wholeness
At the conclusion of morning worship on Sunday, September 26, there will be a Service of Wholeness for the sick held at the back of fellowship hall. Anyone who is ill or has a physical need is invited to attend. The Service will be held on the fourth Sunday of each month.
Pennsylvania March for Life
Monday, September 27 marks the first Pennsylvania March for Life at the State Capitol in Harrisburg. There will be a rally at 11 a.m. and the March will begin at 12 Noon. A bus will be going from Altoona at 8 a.m. and will return at 5 p.m. There is no charge for the bus, but you are asked to bring a bag lunch to be eaten on the bus on the way back to Altoona. Anyone interested in going is asked to contact either Tony Conrad (814-207-9110) or Rev. Richard Cox II (814-577-6196) to reserve a seat on the bus. The seating is first come, first served.
World Communion Sunday
Sunday, October 3, marks World(wide) Communion Sunday. We will be observed the Sacrament of Holy Communion that morning as part of morning worship.
Life-Chain
Also, on Sunday October 3 the annual Life-Chain will held from 2 to 3 p.m. It will be an hour of prayer for the unborn along 17th Street. Parking will be available in the Station Medical Lot on 9th Avenue. For more information, please call Tony Conrad (814-207-9110) or talk to Pastor Dennis.
Family Services Sunday
On the second Sunday each month we will be observing Family Services Sunday.  For several years now we have received non-perishable food items for the Altoona Food Bank on the 3rd Sunday of each month.  We have learned that Family Services, Inc, 2002 Broad Ave, puts out a calendar of items that they need donations of each month.  The Session decided that we would ask you to bring these needed items here to the church on the 2nd Sunday of the month to be given to Family Services.  Family Service items for October include the following: cough drops, antacids, band aids/neosporin, diapers & Pull Ups (all sizes), facial tissues, toilet bowl cleaner, Comet/bleach spray, laundry detergent, dish liquid, dishwasher pods
Food Bank Sunday
Any donation of non-perishable food items is appreciated.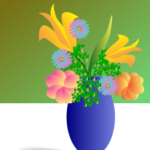 Flower Calendar
If you would like to honor or remember a love one, please sign the 2021 Flower Calendar.  The cost is $40 for two vases.
(Check Back often for Dates and Updates)