WHAT'S ON THE CALENDAR
For children and youth focused events, please see our Youth Ministry page.
For more announcements, check our Podcast page.
Family Services Sunday
On the second Sunday each month we will be observing Family Services Sunday.  For several years now we have received non-perishable food items for the Altoona Food Bank on the 3rd Sunday of each month.  We have learned that Family Services, Inc, 2002 Broad Ave, puts out a calendar of items that they need donations of each month.  The Session decided that we would ask you to bring these needed items here to the church on the 2nd Sunday of the month to be given to Family Services.  Needed items for April are:high-efficiency laundry detergent; bedding sheet sets: twin or full; pillows, towels and washcloths; dishcloths and towels; bathroom rugs; shower curtains; plastic food handling gloves; shower gel; pots, pans, dishes, silverware; and small appliances.
Food Bank Sunday
The suggested items for April are: packaged "sides", such as boxed and bag rice dishes, potatoes, etc..  Any donation of non-perishable food items is appreciated.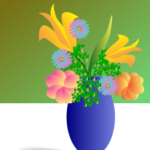 Flower Calendar
If you would like to honor or remember a love one, please sign the 2021 Flower Calendar.  The cost is $40 for two vases.
(Check Back often for Dates and Updates)